Join Melbourne's Premier Music Teacher promotion site
Thanks for choosing to join Melbourne's top teacher promotion site! A site where you can promote your teaching practise and get new students without paying any referral fees!
It is free and part of the Global Music Teachers Network. You can read some of the teacher testimonials below from the NZ site to hear how successful this project has been.
---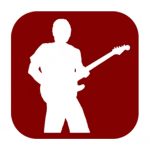 We're very grateful for the promotion and proactivity we receive from NZ Music Teachers. They bring us together and contribute to our community of professional musicians and tutors. They set an example of collaboration, mutual respect and support that we hope to see more of in the music industry going forward.
- Danny
Join Today!
---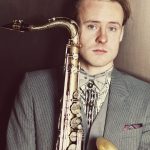 NZ Music Teachers Online is a fantastic website which I'd thoroughly recommend to any established teacher looking for students. It's worked excellently for me and the premium membership is definitely worth it.
Free Plan
FREE FOREVER
---
Appear in instrument and location searches
Google SEO support
Your own address:
melbourne-musicteachers.com/your-name
Bold Plan
$20 Per Year
---
All the Free features plus:
Have your listing appear highlighted with a blue border in searches.
Premium Plan
$40 Per Year
Most Popular
---
Appear in instrument and location searches
Google SEO support
Your own address:
melbourne-musicteachers.com/your-name
A picture of you in all search results and on your page
Social Media Promo on Facebook and Instagram
Featured Plan
$80 Per Year
---
All the Premium features plus:
Appear randomly in the sidebar of the site
Appear randomly on the homepage
Professional Plan
$160 Per Year
---
All the Featured Plan features plus:
Appear at the top for your instrument
Appear at the top for your services
Appear at the top for your location
Your listing has a cool light-blue background and border
Recommended teacher section
all professional teachers rotate the very top spot for their service/location/instruments
NZ Site Testimonials
---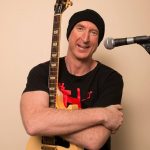 NZ Music Teachers Online is a valuable asset for every NZ music teacher that's serious about extending their multimedia profile and reaching a larger audience of new potential students. Mike's truly professional, easy to work with and very speedy when it comes to implementing new ideas to continue to keep the NZ Music Teachers Online site #1 with both students and coaches and teachers.
---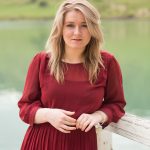 Starting a career in music is never easy and to get 'noticed' takes time, money and usually a "big break". NZMTO has not only helped me with gathering new clients; it has helped develop my advertising skills, passion for teaching and professionalism. 80% of my clients have come from my advertisement on this site. NZMTO has always been easy to contact and has gone the extra mile offering advertising on Facebook and assistance in other areas. I have been able to connect, grow and expand alongside this business and also make contact with other teachers on this site; bringing more passion and understanding of how to bring students the best tutoring possible.